Per our New House Rules, I refrained from putting on underclothing when Milord asked if I'd l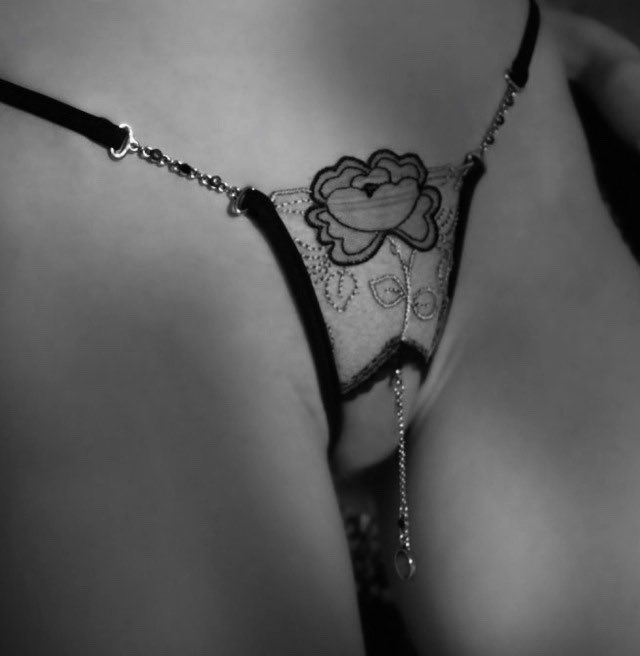 ike to go out to lunch with him. Instead, I tossed on a simple dress, slipped into some flats, brushed my hair, and Bob's your uncle. 
Then, he handed me a tiny bag. I opened it and inside was a beautiful piece of lingerie. I squealed and he laughed.
"Yes," he said, "you can put them on freely."
O.M.G. this meant I didn't even have to wear a plug!!! I was in heaven.
As we walked to our favorite deli, however, the pretty jewel on the delicate chain began to swing. And tap. and tap. and tap. And tap some more on a very delicate body part. I looked up at him and he grinned.
"You, Milord, are diabolical!"
He grinned, stood up straighter, and said, "I thought you like it."