"You won't make me," Cindy stated, barely able to keep herself from stomping her foot.
"No, I won't. But I'm asking you. You and I both know your ass can take it. It's just your pride you're fighting."
He was right. Cindy knew it. Hell, he'd just given her several mind blowing orgasms by fucking her ass and the plug he held in front of her was definitely smaller than his cock.
She also knew it would slip right in since her ass was also now fully lubricated with his cum.
"What if it falls out?" she asked quietly.
"Then I will put it back it and give you a spanking for not clenching tightly enough."
She bit her lip. It was only a short walk, after all, and the chance that
someone would be taking a stroll on such a gloomy day at 10 in the morning in their sparsely populated neighborhood was slip.
Slowly, she nodded.
"Excellent. Now, bend over so I can put this in and then go put your coat on. Just your coat."
Cindy's eyes widened and she gulped. At least her coat was long enough to cover everything important.
Once she was ready, they stepped outside and walked the three blocks to the coffee shop. Stone placed their order in the walk-up window. Latte in hand, they slowly strolled home. Rather than going to the front door, Stone led Cindy to the back.
"I'm proud of you. Now, hand me your drink and bend over. I want to have a look at the pretty jewel in your prettier ass."
"But. . . "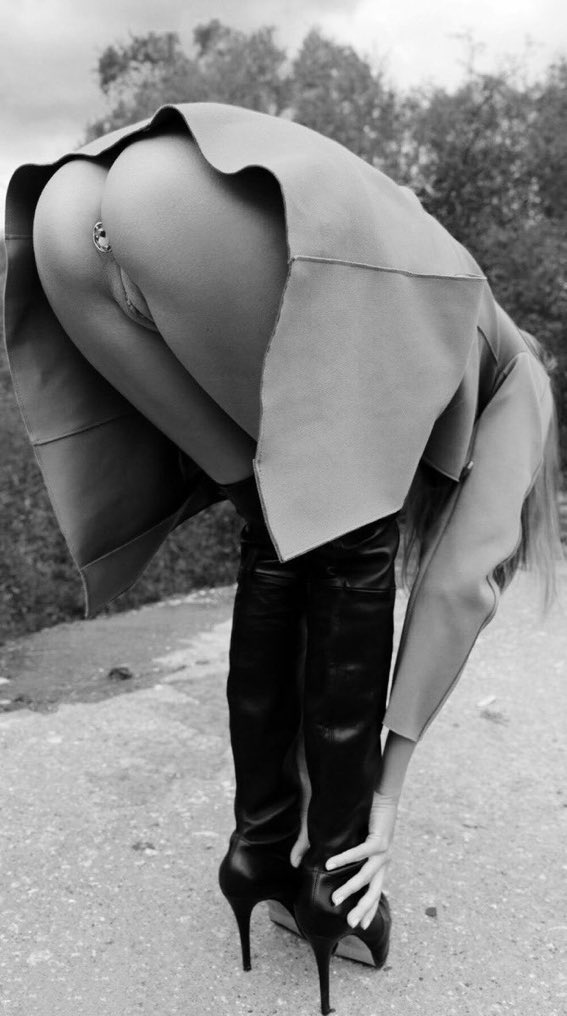 "Obey."
Cindy handed him her half filled cup and bend down, grabbing her ankles. She felt her face flame with embarrassment and was grateful for the privacy of the back yard and all the trees.
She heard Stone laugh and then he said, "You are incredible. And, your pussy is drenched, Cindy. I think i need to take you on these little walks more often. Now, stay put. I wouldn't want that eager little puss to go wanting."
She heard the metallic sound of his zipper and a moment later his hands were on her hips and his cock in her puss. Stone didn't believe in easing in, and for this, Cindy was grateful.
He plunged balls deep inside of her, using his hands to keep her steady. The plug made his large cock feel even bigger. Within moments, she was lost in the wave of pleasure that washed over her. Once she had calmed, Stone pulled out.
"That's my girl. Now, let's go inside so I can properly fuck you."
Cindy stood up, grinned at him, retrieved her coffee, and said, "Whatever you say."